About the program
This course provides you with the Testing Fundamentals, Tools & Methodologies, Industry Trends, automation tools and Career Guidance needed to kick-start a successful career in the Software Testing Industry.
Gain valuable insight about Software Testing Industry Trends, Job Opportunities, Career path options, Hiring and Salary Trends etc.
Learn about Software Testing from scratch; No prior knowledge or experience needed.
Master Fundamentals, SDLC Models, Testing Types,Levels and Methodologies prevalent in the Industry.
Build STLC Documents like Test Plan, Test Scenarios, RTM, Test Cases, Test Summary etc.
Get in-depth exposure to popular defect management and automation tools used in Testing industry.
Learn functional automation testing tools of industry, Master Selenium for industrial hands on experience.
Get another career option in the field of database, learn database for testers and join industry with confidence.
UNIX for software tester is another career option you get when you join software testing program by infotek solutions.
Build your Software Testing Career online with our interview help and career guidance.
Make Money Online as a freelance tester using the information we provide exclusively for our students.
If you are looking towards building a long, successful career in software Testing, this course will help you achieve Exactly that.
Why take this Course?
Global Testing Services Market grew from $13 Billion in 2008 to $25 Billion in 2013, and it is expected to double by 2020. HR Trends suggest more hiring for Skilled Freshers and QA Testers. This course here is your gateway to a successful career in the Testing Industry. The course has been created by experienced IT professionals with combined experience of over 10 years in Automation and Manual Testing. So whether you are a fresh graduate looking for a bright career option, or an experienced Tester looking to improve your testing skills, this course will prove to be just the right resource you need.
Related Courses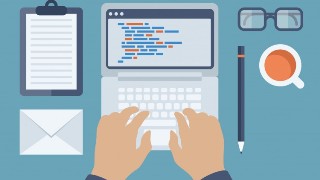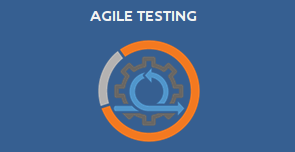 Course curriculum
Fundamentals of Software Testing

Software Development Life Cycle in waterfall, V-model and agile environment.
Different types of testing techniques and methodologies.
Review SRS, BRS, FRS documents
Write checklist, prepare test plan, write test cases
Set test environment and execute test case and log defects
Prepare different types of test reports.

Jira: Software Development Management Tool

Installation of JIRA in cloud.
Create projects, set workflow and assign users to projects.
Manage issues(story, test case, tasks, defects) through version, epics and sprints.
Create test cases, add steps, form traceability matrix, execute and close
Manage defects using defect life cycle.
Manage your dashboard with different gadgets.
Understand different reports.
Use JIRA Query Language (JQL) to search for issues in JIRA
Know jira administrators.

IT Technologies

Java / J2EE
Dot Net
ETL & Big data
XML
Web Services
Cloud / Virtualization
XAMPP / LAMP
Web Development / Portals
JSON
Operating systems
Networking
 IT security

Database Development, SQL and Backend Testing

Concept of Data, Database and Information
Database development life cycle by defining Entities, Attributes, Constraints, ER diagram, Normalization and final Schema.
You will develop an E-commerce database from beginning to end.
Database testing through database development life cycle.
Different SQL to define database, manipulate data in database and control database.
To test SQL correctness, complexity and performance.
Testing in Oracle and MySQL environment.
How to do backend testing using different testing tools

Programming for software testers: Java

Know Object Oriented Programming concept
Install Java, Maven, Eclipse and configure them
Understand, code, compile, run and debug java programs
Will be able to use Operators, Conditionals, Loops to solve challenges
Will be able to use Methods, Class and Objects for solutions
Use access modifiers for security and inheritance
Read and write data from Console, Text file, Excel and Database
Use different types of Arrays, Class String and regular expression
Know how to use different modules to solve different challenges

Selenium Automation Testing in Java

Understand what automation mean? When to use it?
Set selenium Webdriver, Grid, write test scripts along with different frameworks.
Use selenium with Maven, Jenkins, and Git for Continuous Integration and Delivery.
Manage any web element with different events like click and context click, get and set, drag and drop, ....
Use Selenium with different frameworks like Keyword, Data driven, Page Object Modeling
Use text file, excel file, database for any driving test
You will be able to apply Test driven and Behavioural driven test using Cucumber

Live Projects
Interview preparation / hundreds of questions and answers from day one
Get Answers (Answering their questions)
Who are the instructors @Infotek-Solutions?
@Infotek-Solutions, we have an instructor community of industry professionals who are working in leading organizations and are veterans in their respective fields. These experts belong to various industries and are willing to share their talent with learners like you.
What kind of learning does Infotek-Solutions provide?
@Infotek, we offer instructor-led online live sessions and classroom-based trainings for various courses to the learners.
Are classes @Infotek-Solutions conducted through online video streaming?
Yes, the classes @Infotek-Solutions are conducted through online video streaming where there is two-way communication between users and instructors. The users can speak by using a microphone, chat by sending a message through a chat window and share their screens with an instructor. For better understanding, users also get recorded video of the class.