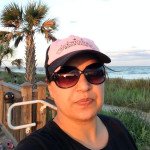 Sadaf Khan
Software testing(QA)/ BA / ISTQB certification training
I am very Pleased and satisfied with class.
I was interested in software engineering education, then I meet with INFOTEK SOLUTIONS team . I was very nerves at the beginning weather I am able to do this difficult task? I can not tell you how thrilled I am after I start my Class . First of all I would say whole team is really encouraged me on every step of my learning class. When I started my Class I had no knowledge of Manual Testing, Database, QC, BA, QTP, SELENIUM. INFOTEK SOLUTIONS has setup their own learning portal . They Organized side by side make it easy for you. Main thing about this class you have instructor available in class to answer your all questions and concerns . He physically stays in class to teach you. It's not other Training school who have all teaching classes online and they charged extra money as well. INFOTEK SOLUTIONS let you retake class as many times you want no time restriction but they really do expect good results from you . After every class I walkaway with valuable knowledge. I highly recommend my family and friends to go to INFOTEK SOLUTIONS for software engineering class if they are looking for bright future.
I am happy
I would like to express my appreciation to Infotek Solutions Inc. for all that you have done to help me during training. there are only a few training courses that offers such good study and interview material. I am impressed by the way Infotek Solutions's staff goes above and beyond to make sure students have reached their goals.Teaching style was engaging and superbly informative as I was able to integrate the course materials into my day to day operations. I highly recommend infotek Solutions to people who are interested in expanding their professional training needs.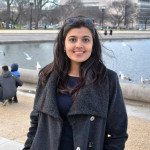 Mugdha Vaidhya
Software Testing(QA) Training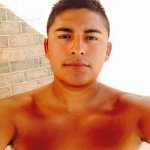 Oscar
Software testing(QA)/ BA / ISTQB certification training
A MUST TO SUCCEED!
Normally I don't give 5 stars unless I'm blown away. There are many things in this course that I like but I'll go ahead and break it into 4 parts. 1. LOTS OF RESOURCES! If you are the type of guy or gal that likes to find out using "google" – worry no further. QA learning portal has EVERYTHING you could possibly need and use to land at a job. This class has definitely filled in the gaps I had about software testing and more. Even for first timers it is a MUST to attend every class to absorb as much information as possible as everything connects later on. 2. YOU WILL NEED TO SACRIFICE TIME – ok so this goes without saying if you are the type of person that has little time to invest into something that requires reading and research you will need to sacrifice time putting actual work. For example as I'm typing this review I've just finished class 3 hours ago and I'm staying alone here and putting some work at 7.20 pm at the actual classroom! :)THE DOORS HERE ARE OPEN TO STUDY! – a miss or hit perk! 3. The teacher stays longer to make sure your questions are answered and theres a solution to your software problem whether is a automated tool download or general question. Professor Jay is very dedicated and resilient for you to learn. 4. This class HANDS – ON so you will mimic what would be like at an actual job and what to expect. Of course where theres good theres some bad as for me the only issue I had is payment, something the professor tries vigorously to help. Sometimes payments don't get updated and you might get disconnected from the online portal SO my advice is to stay on top of your payments and pay 2 days before the due date or earlier. This will make your learning a bit easier. Honestly and i'm not saying this to make you take the class because there's many competitors BUT I've got 2 phone interviews which were succesfull on week NUMBER 3 and I have a software testing gig testing video games on PS4 and xbox 1 consoles thanks to this class. If my upcoming interviews take me in, I will NOT stop coming from this class since threes always something to learn. I recommend this course if you are serious TO make it into IT and start a new career were literally no degree is needed, and i'm serious because I haven't finished mine. GOOD LUCK!
I am very pIeased with Infotek's training
This is an intense but very useful training. It imparts knowledge and prepares students for employment. One of the key attributes of the training is the application of what's taught to real world project. Throughout the raining, students developed and implemented test cases on projects including Air Flight Reservation System, E-commerce System, and E-learning System. In addition to technical training in business analysis, manual testing and test automation, Infotek's training includes a Mentorship Portal where students can submit resumes for review, help with finding employment, answers to student questions, and listing of employment opportunities for students. There is also an emphasis on continuing education for students. For example, students are evaluated for each module of the training to ensure that they attain certain level of understanding and competence in each module. In addition, students who have completed training, can continue to have access to additional training on specific topics and technologies even after gaining employment. I strongly recommend Infotek's training for students interested in QA training, BA training, Test Automation training. With focused attention to the instruction, diligence and completion of assignments, students will get technical knowledge, have the opportunity to apply the knowledge to projects and get help in finding suitable employment. I will continue to keep in touch with Infotek's trainers and seek support now and in the future.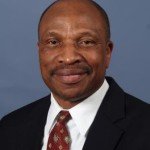 Prekimi Tawari
Software testing(QA)/ BA / ISTQB certification training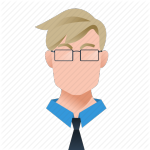 Bernard
Software testing(QA)/ BA / ISTQB certification training
I am happy
Being in the profession of security services for me it was a big challenge to think of getting into IT. Journey started when I saw an advertisement for career switch from non IT to IT of these guys, gave a call, guy who was talking din't promise very high stuff, talked naturally asked me to put on efforts and increase zeal of learning new stuff. I din't attend demo class and somehow joined directly the live session, Than I met with Jay, Guy such a masterpiece, always motivates you to do more... pushes you like a gym trainer, set an example of doing more and inspire. Computers, Microsoft office all were not very familiar to me but with time and continuous mentoring and guidance I able to gain knowledge and skills to get in software testing domain. My journey from security guide to QA tester was not very easy but I really want to thank whole team of Infotek for all the support, motivation and guidance throughout the training program.
Thanks Infotek for helping me entering IT :)
INFOTEK-SOLUTIONS helped me switch my career from teaching to QA analyst. I got job within 3 months of finishing my training. It provides excellent trainers who work with you according to your need and guide you with interview session later on to help you get a job. Besides excellent training, the management is very helpful to provide flexible hours for online lessons. Special mention to my trainer, He is very helping in everything, whenever I have questions he is helping me anytime in a very good manner, I feel free to ask as many questions I want to ask. Overall I am very happy with his training from INFOTEK-SOLUTIONS.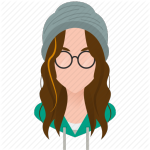 Abhilasha
Software testing(QA)/ BA / ISTQB certification training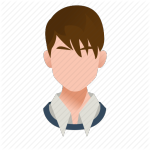 Sohail
Software testing(QA)/ BA / ISTQB certification training
Recommend this training to my friends
I took classes on qa ba from Infotek. These guys teach concepts very clearly, even those who do not have programming experience will understand and master manual and automation testing, if you watch video lectures and follow lecture notes carefully. Trainers help a lot and work hard even after that class with you, I am very happy they remotely access your machine, spend time which gives confidence and satisfaction. Responses of your question / doubts that you send in the emails are very quick and great support. I can recommend my friends for this course any time.
I am happy and excited
My experience was fantastic from the day one, joining Infotek Solutions was the best decision of my life. I previously joined some the training institutes but they are not as good as Infotek Solutions reason being what I felt is they have the best faculty members up-to-date training material. Level of teaching is very high and they have all the current tools available for training. The way they designed the curriculum it made it so easy for students to understand also they provide excellent hands on training. Teaching staff gives personnel attention to each student which i never experienced in previous training . Here mentorship program is so excellent that the way they guide the students and prepare them according to their interest and capabilities. The best part is that faculty is are available for their students all the time. I really recommend this training program to all the people i meet. As i got the right carrier path and i want others to cash in the same benefit. Aim really blessed that i landed on a right carrier path at right time. I recommend all the students who wants right carrier path in I.T. field must join this training program.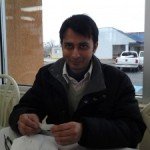 Abhishek Sharma
Software testing(QA)/ BA / ISTQB certification training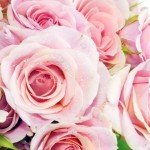 Hind
Software testing(QA)/ BA / ISTQB certification training
I am happy
It was really a pleasure to learn quality assurance and business analyst with Mr Jay at Infotek Solution . The level of professionalism and knowledge of the team was very high and their ability to not only teach, but make you love and enjoy the time at school ' SQL, JAVA , SELENIUM were words used by another planet specially in my case, coming from a totally different industry but they still had the patience to go step by step with me, until i reached a very acceptable level that a lot of professional did reach after many years of experience. by writing this few lines its my way to tell Mr Jay and hid team THANK YOU for setting us for only success
I am so super happy!
I was job searching and I stumbled upon Infotek Solution's QA training program on Craiglist. I was curious to find out what QA was all about because in my previous profession I was in Accounting & Finance field. I contacted Infotek and I was invited to a free introductory class. I attended the class and I was impressed with the instructor and I became even more eager in learning more about the different careers in IT field that Infotek offers. From that first day in class I felt that software testing was going to be my new path. The instructor assured us in class and especially to those of us who were completely new to the IT world that our previous backgrounds or experience did not necessarily matter because the credentials of a good tester is common sense and good skills and the goal is to help the companies in solving their problems. I was surprised to learn that even students who were completely new in IT like myself did exceedingly well compared to their peers who were already in the IT field. The Infotek classes are very helpful and especially the E-Learning training portal. The instructors are very patient and professional and they are very keep to offer their valuable knowledge. The Infotek training methodology is suitable for me and easy to follow because students are able to join the classes any time during the training cycle and incase of unexpected or unplanned emergencies & you miss a class the students can watch class sessions from recorded videos and the instructors are willing to work with you on a one-on-one basis whether to get help with training assignments, resume or job interview preparations. The first two days might feel terrible because you see a lot of new concepts and new terminologies and difficult sections. However, on the second and third weeks it starts getting easier because by then you are more familiar with the new stuff. The real life projects and test cases are very useful after you get familiar with them. In addition to Infotek's top notch training module the finance department folks are very helpful in making suitable payment arrangements. As a QA I am very excited and look forward to my new career of making the ugly things look beautiful by adding quality!!!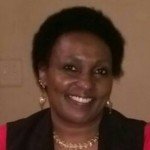 Kathleen Murugu
Software testing(QA)/ BA / ISTQB certification training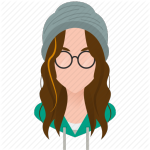 Malka Pathan
Software testing(QA)/ BA / ISTQB certification training
Excellent Class!!!
It is really an interesting class. Our instructor is very knowledgeable and has many years of teaching QA and BA experience. The class offers an opportunity to learn practical knowledge of software testing and business analyst professions. Along with live class, you will get access to online video library of software testing. Besides excellent training, instructor is ready to help you with your job hunting. Overall, the class is good for anyone who is interested in QA and BA.
I am super happy
Jay and Rahul are my instructors and they are awesome. They are full of knowledge and help each candidate personally too. They pay attention to each candidate, listen their questions and involve in learning process. I am feeling so happy I chose this training institute. I am from non IT background but after working with them I am feeling confident. I strongly recommend everyone this training no matter you are from IT or Non IT background.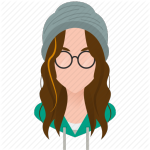 Vijaya L Raj
Software Testing(QA) Training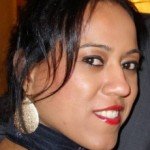 tarunasaney
Software testing(QA)/ BA / ISTQB certification training
I am very happy I took the right decision ..
I decided to enrol for Infotek Solutions for Software testing (QA) after much research and review of other such types of training provided by various groups in Virginia. I felt, even before attending the course, that I had made the right decision because the kind of information provided to me over the phone was very positive and that I made the right decision. The instructor was a very knowledgeable and a good teacher who connected well with his students. Very patient and helpful and was willing to help with any issues after the class with good training material.
I am happy
The Best school for Software Testing in DMV area, before I came to Infotek, I search for good schools in DMV area and I found a lot of schools but, Infotek Solution stands out by providing you excellent training for your money believe it or not I learned Manual Testing, Automated Testing, BA, QC,SQL etc in details with hands on the real world tools like QC ALM, QTP, Slenium etc, and they will also help you to pass your ISTQB exam if you are the type that like certification. jay is the senior instructor with over 20 years of software development, very helpful and always responds to calls if you need his help. The class rooms are not crowded and the best of all the school will help you to develop an exceptional resume that fits your carrier in mind. I can write about this school from now till next year but I recommend you try them out and you will never regret it. Thanks for reading.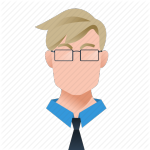 tjakins
Software testing(QA)/ BA / ISTQB certification training

Hari
Jmeter
Enthusiatic trainer
I have taken Shell Scripts and Jmeter training. Trainer is very enthusiastic and very patient. If you decide to sit with him, he is ready to explain as much deep as you would like or till you understand the concept.
I am happy to attend this training
Training is pretty good. more interactive, shared lot of information.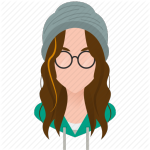 Madhuri
Jmeter